Indonesia

Home > Indonesia
Lawmakers Look To Unseat Another Embattled Court Justice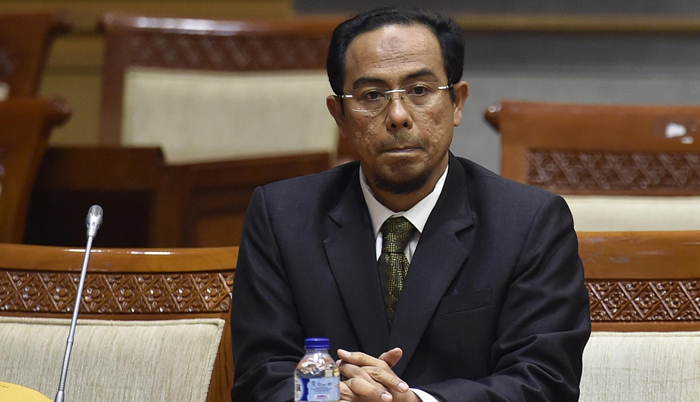 Then-Supreme Court justice candidate for the criminal chamber, Gazalba Saleh, prepares for his confirmation hearing at the House of Representatives in Jakarta on Sept. 13, 2017. Gazalba, who passed his hearing at the time, has now been named a suspect in a bribery case related to the Intidana cooperative insolvency.(Antara/Puspa Perwitasari)

March 26th, 2023 | 10:34 AM |

324 views
JAKARTA
The House of Representatives is once again pushing for the removal of a Supreme Court justice, this time graft suspect Gazalba Saleh, after his involvement in a scandalous graft case has permeated the top court.
It is at least the third time within the span of a year that a judge faces removal from the bench of a prominent court after lawmakers reportedly vetted them through "strict" procedures prior to appointment.
In a House plenary convened earlier this week, legislators agreed to send a letter of request to revoke a presidential decree (Kepres) from 2017 on Gazalba's appointment and permanently dismiss the currently suspended court justice.
---
Source:
courtesy of THE JAKARTA POST
by Nur Janti (The Jakarta Post)
If you have any stories or news that you would like to share with the global online community, please feel free to share it with us by contacting us directly at [email protected]